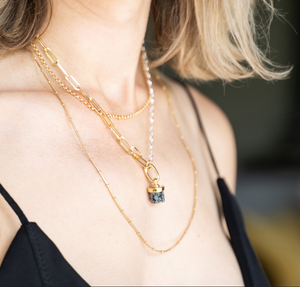 Use the energy of the healing stones and grow beyond yourself.
Empower your intuition.
Strengthen your intuition by creating your desired energy. Choose our Energy Charms to support you and swap them around on your necklace according to your gut feeling.
Energy sets
consisting of two healing stones with a clip and a cool chain to help you find your desired energy.
to the energy sets
Energy Set donut
consisting of two healing stone donuts to thread and a timeless chain help you to remember your magic.
To the energy sets
Karmic Necklaces
you can put together a necklace with a clip and your favorite Energy Charm and follow your intuition.
Design your own
Select
Mix & Match
Let yourself be guided by the magic of the healing stones and add new charms to your energy collection.
Energy Charms