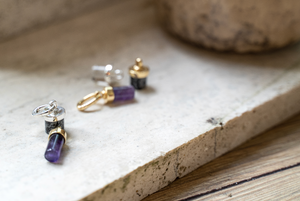 limited edition
All energy charms
All Energy Charms are offered with an exchangeable clip.
You can thread the Energy Charm Donuts onto your necklace.
karmic chains
Energy sets
Design your own
follow your intuition
Let yourself be inspired and design your karma chain with healing stones of your choice. Choose your necklace model and the pendant that appeals to you intuitively.
Design your own